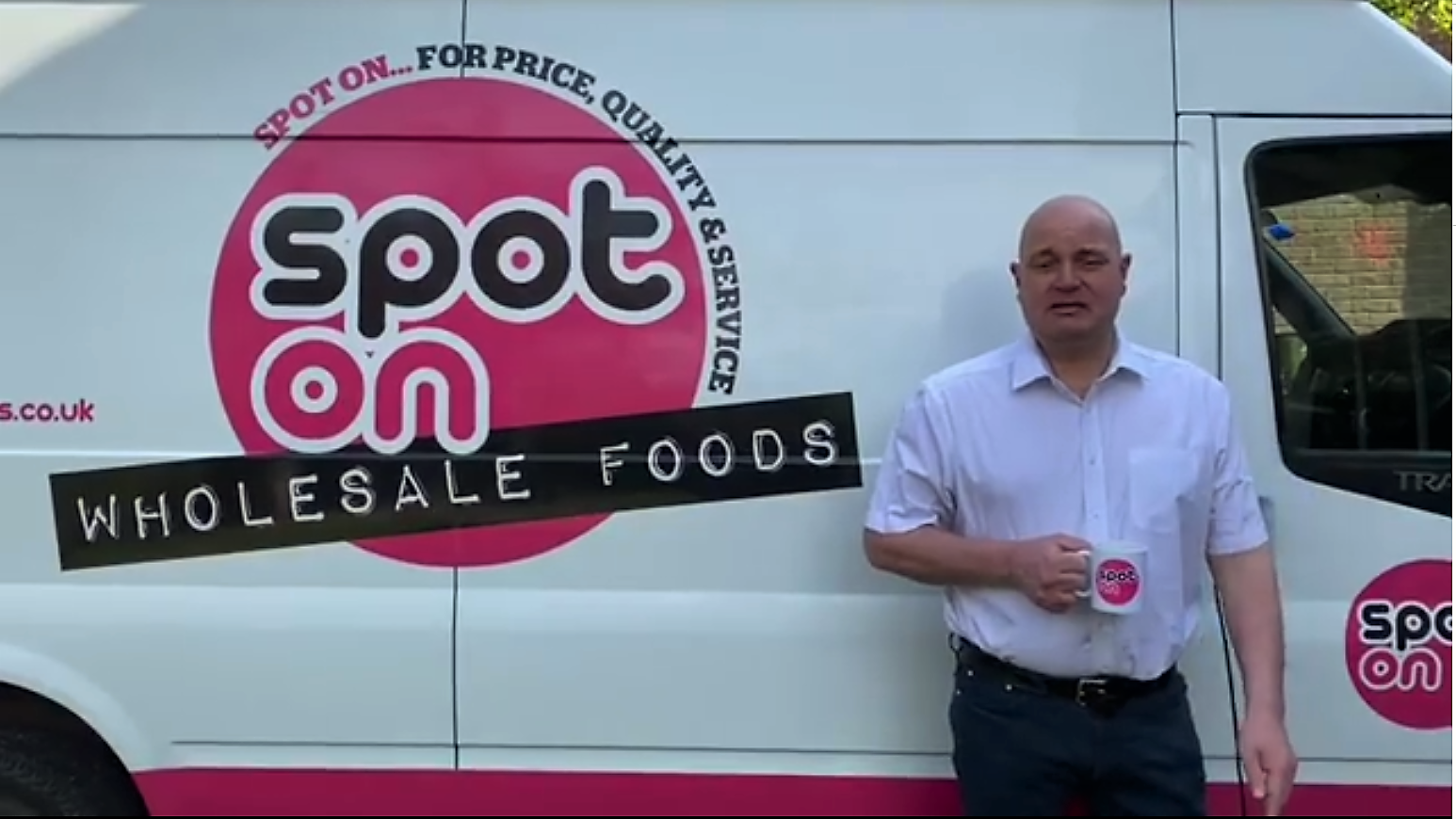 Spot On For Prices

………
We refuse to hide our prices, why would we, it's annoying and unnecessary.
Check them all out anytime right here.
Spot On For Quality………
We only sell products that we are proud of and would use ourselves.
As ex caterers, we appreciate that quality matters.
Spot On For Service …….
Easy to order and easy to pay.
Always delivered with a cheerful smile at a time convenient to your business where possible.
We aim to exceed your expectations every time on delivery
When we set up Spot On Wholesale Foods we tried to draw on our 25 years of catering experience to fully understand the needs of today's hard working caterers and make your experience with us Spot On every time.
All our prices are here on the website and we have made them as competitive as we can to allow you to make a profit that is worthy of your hard work whether you are a small business or a large company. We guarantee you will always find a way of saving money and improving your margin by using us.
We believe all our products are great, we just wont sell anything that we wouldn't use ourselves. If you don't agree then we will quite happily refund you.
We aim to make the ordering process as simple as possible with no need to phone up or email, (unless of course you prefer to). Logon, order and pay. Job done. We will then deliver your items on your set days at a time that works for you.
We run a sandwich shop in Guildford. Been using spot on for about a month now, can honestly say they have made my life a lot easier. Offering a wide range of products which I used to source from several different shops/wholesalers. Next day delivery service is excellent. Products are really good too, & even more importantly good value for money.
Simon is a top man too, can't do enough to help you!
The name is bang on the money! These guys literally are 'SPOT ON'!
Jamie, Goodfillas, Guildford
Just started using Spot On for our Cafe and catering business, service and quality has been superb, great products at very good prices. A really refreshing approach to wholesale, great to see up front honest pricing right across the board for a change. Also very easy to order online. Thanks
Paul, Chameleon Cuisine, Guildford
Thank you Simon and Spot On for their excellent service. Always happy to help with quality products and pricing. Nothings too much trouble... I know because I give them plenty!
Neal, Sandwich Board, Woking
We have been using Spot On for our Guildford café for a while now, great selection of products at good competitive prices. Simon is very helpful and has sourced a couple of items for us not in their usual range. Fantastic and efficient service, would highly recommend.
Tom & Sharon, Fresh Choices, Guildford
Cheap prices, great service, fantastic products. What more is there to say , apart from .... use these guys!!!!
Steve, Cuisine Delights, Esher