Minimum Order Now Only £20.00 with Free Delivery For All Orders Over £50.00
Home Delivery available within 10 miles of Chesham
Catering customers delivery area extends to Surrey. Contact us for more details
REGISTER FOR A NEW ACCOUNT NOW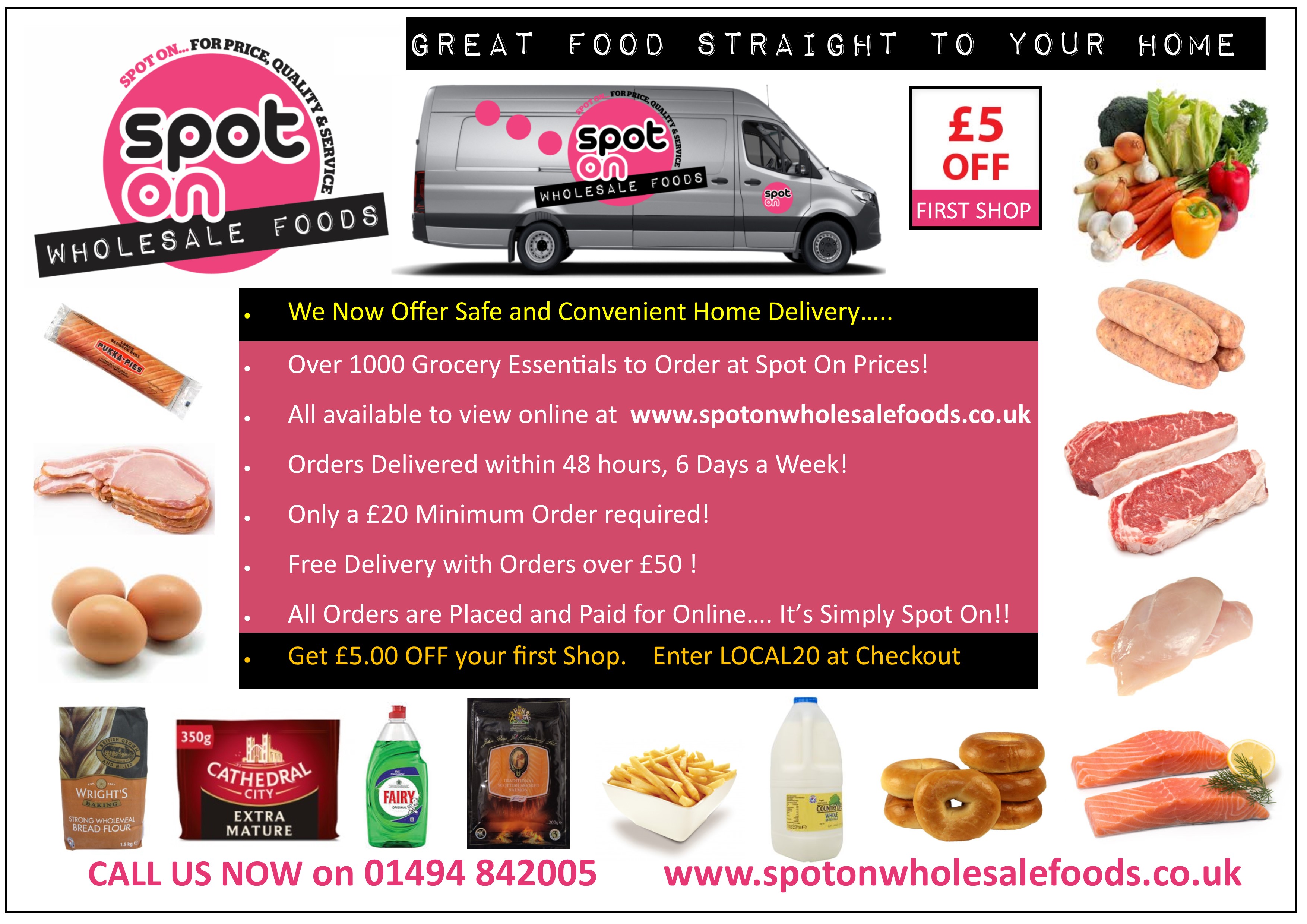 We run a sandwich shop in Guildford. Been using spot on for about a month now, can honestly say they have made my life a lot easier. Offering a wide range of products which I used to source from several different shops/wholesalers. Next day delivery service is excellent. Products are really good too, & even more importantly good value for money.
Simon is a top man too, can't do enough to help you!
The name is bang on the money! These guys literally are 'SPOT ON'!
Jamie, Goodfillas, Guildford
Just started using Spot On for our Cafe and catering business, service and quality has been superb, great products at very good prices. A really refreshing approach to wholesale, great to see up front honest pricing right across the board for a change. Also very easy to order online. Thanks
Paul, Chameleon Cuisine, Guildford
Thank you Simon and Spot On for their excellent service. Always happy to help with quality products and pricing. Nothings too much trouble... I know because I give them plenty!
Neal, Sandwich Board, Woking
We have been using Spot On for our Guildford café for a while now, great selection of products at good competitive prices. Simon is very helpful and has sourced a couple of items for us not in their usual range. Fantastic and efficient service, would highly recommend.
Tom & Sharon, Fresh Choices, Guildford
Cheap prices, great service, fantastic products. What more is there to say , apart from .... use these guys!!!!
Steve, Cuisine Delights, Esher